Community Meeting - June 20, 2018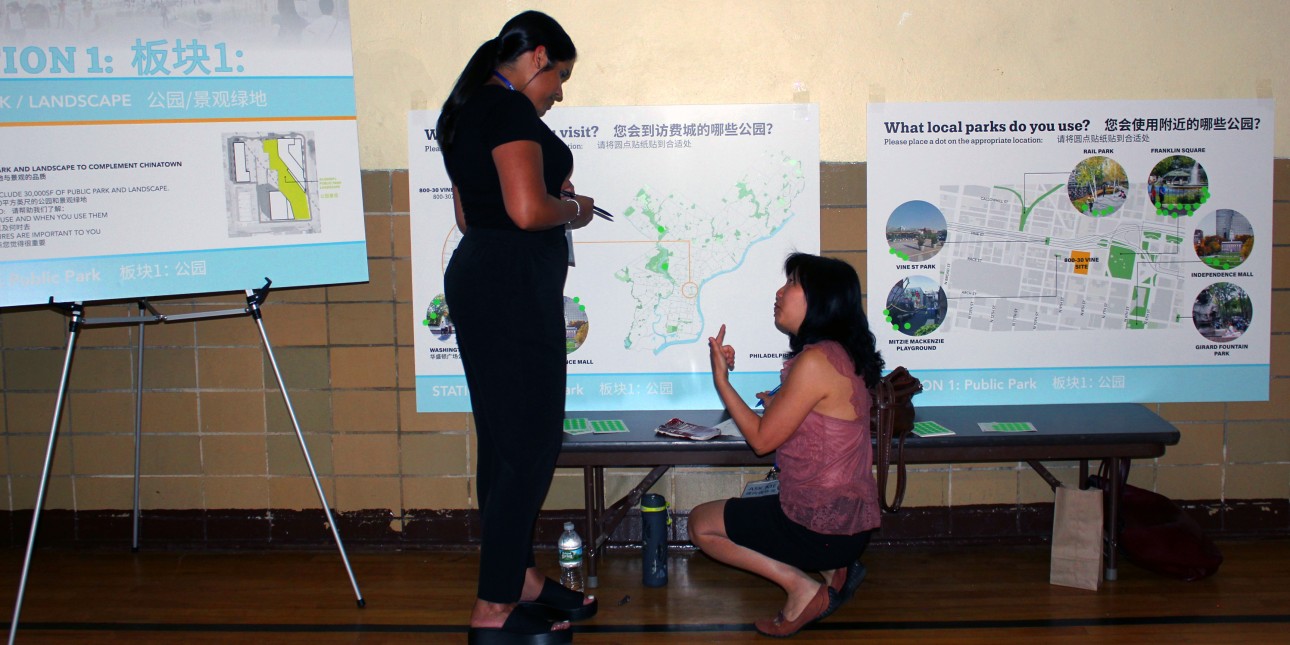 The second in a series of four community outreach meetings for the Equal Justice Center was held Wednesday, June 20, 2018 at the Holy Redeemer Chinese Catholic Church and School Gymnasium, located at 915 Vine Street. This was an "open house" style meeting, inviting the local community to give feedback for the development of the project.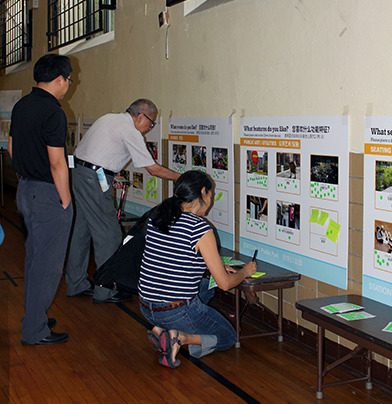 Through a series of (28) 36"x48" boards, we invited the community to provide input and feedback as part of the design process, recognizing that we need the help of the local community to identify opportunities, programs and amenities that would be valued in their neighborhood, and that could be beneficial to the project as a whole. 
Specifically, we welcomed input on how we approach the design of the public park and spaces for community use. Based on feedback and priorities that were identified during our first community engagement meeting, we established three goals for our second meeting to help inform our discussion and the design:
Enhance the public park and landscape to complement the local neighborhood. 
Understand how a multi-purpose space for community use might be utilized. 
Learn about the community character and values of Chinatown. 
These three goals were broken up into three stations at the open house:
   Station 1: Public Park
   Station 2: Space for Community Use
   Station 3: Chinatown Character.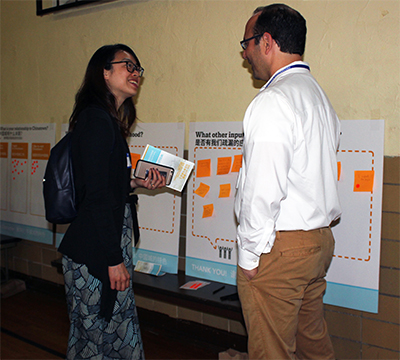 At each station, a group of two to four members of the design and development team, as well as two interpreters, providing translation services, were on hand to interact and engage with participants. All of the graphics and boards were also translated into Simplified Written Chinese, and we welcomed written and oral responses in both English and other languages, which were translated at the end of the meeting and included in this summary. Each attendee received a program with a map of the venue as well as information pertinent to the goals and feedback each of the stations were looking to discover.