Report: Reimagining the Equal Justice Center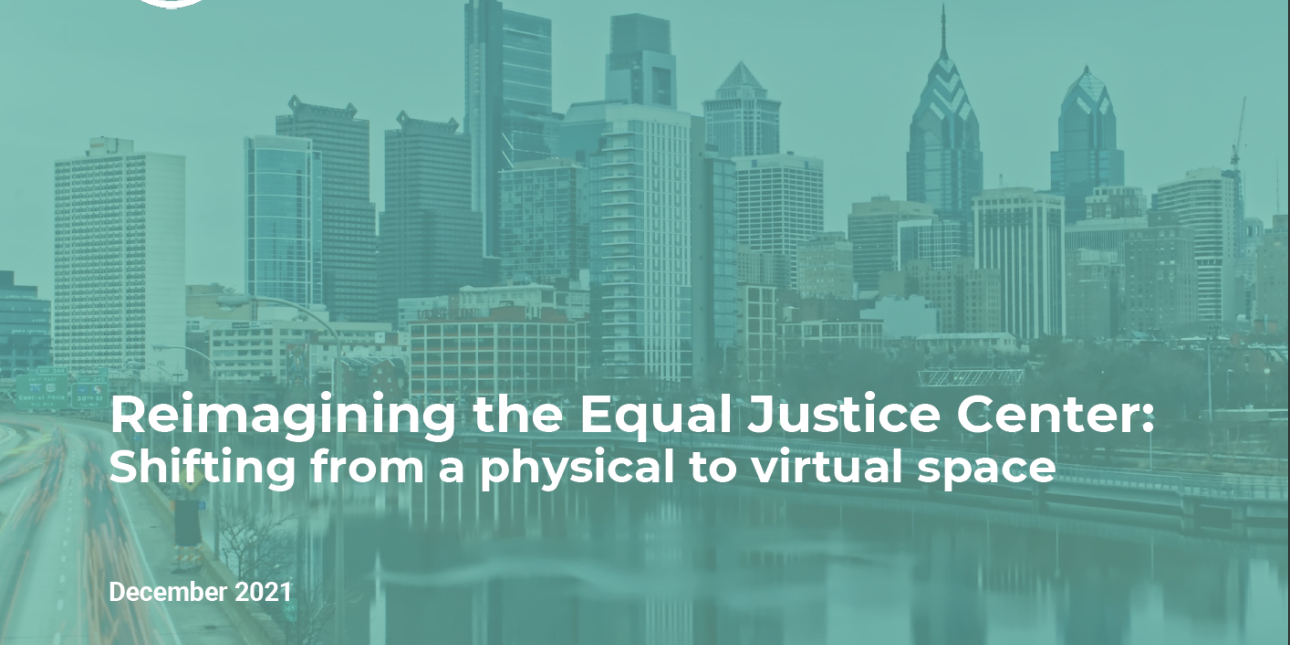 Novus Insight has produced a new report, titled Reimagining the Equal Justice Center: Shifting from a physical to virtual space. In 2021 the Foundation engaged Novus Insight to conduct a readiness assessment and technology review with the long-term goal of developing a centralized intake system pilot program. Phase 1 of this undertaking, which took place in 2021, included interviews with a core group of providers, a survey of the broader civil legal aid community, and an assessment of technology in order to fully understand the technology and data processes and challenges among our legal aid providers.
Some of the key takeaways from the Novus Report include:
Demand for legal aid services significantly exceeds internal organizational capacity;

The biggest challenges around intake and referrals are tied to privacy protection and system navigation;

Improving system navigation, both between clients and providers, AND among providers, offers valuable opportunities for improving service delivery; and

Solutions must be equitable and accessible, including adaptions across languages and different technologies.
In Phase 2, the Foundation is looking forward to working with our legal aid nonprofit partners to design a framework for system navigation, and to explore the development and use of legal aid navigators. This endeavor will involve exploring the establishment of accessibility, data sharing, and data privacy standards to which all partners would agree to adhere.
You can read the full report below.